About the Journal
This is a Quoll theme based on the standard OJS. Try enlarging or shrinking the screen or using devices with different graphic aspect ratios to see how it fits.
This theme allows you to position the sidebar at the top, bottom, right or left or to hide it as per this screenshot in the administration of this theme.
As an example in this journal the Sidebar is positioned in the left.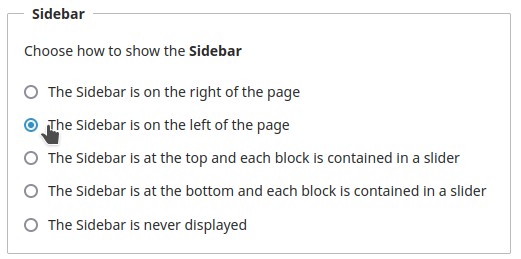 If interested, contact us for more information.
Contenuto aggiuntivo:
Donec fermentum fermentum ex, id sollicitudin enim bibendum vitae. In fermentum velit nunc, a gravida odio bibendum id. Etiam bibendum id nisi ac hendrerit. Etiam sagittis lectus non mattis tincidunt. Sed sit amet ullamcorper nisi. Suspendisse lobortis venenatis lacus. Vestibulum euismod, felis ac eleifend ultrices, mauris arcu mattis erat, a placerat lacus neque in sem. Donec nec pharetra dui. Aenean lobortis, ante non tempus scelerisque, tortor lacus gravida magna, ut consequat mi ligula id dolor. In in congue est, sed tincidunt ligula. Sed at orci finibus, dignissim neque eu, eleifend turpis. Praesent condimentum massa nisi, ut facilisis est efficitur quis. Aliquam eu dolor turpis.